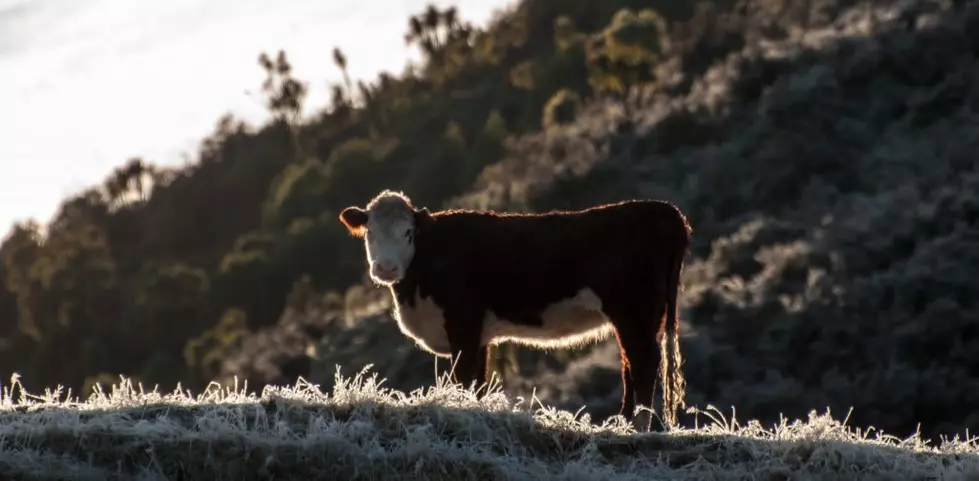 Industry Shares Opportunities To Add Value With Hereford
A shared sense of optimism echoed in the hallways at the American Hereford Association's annual meeting in Kansas City: It's an exciting time to be in the Hereford business. In 2021, the breed experienced notable growth and increased use of Hereford genetics in the commercial industry.
"The Annual Meeting is a celebration we have with our members each and every year here in Kansas City," said the American Hereford Association's Shane Bedwell. "And it's such a great time to celebrate with our membership, celebrate the victories of the year that we've had and it's a big time in our breed.'"
A hallmark of the event is the educational forum. This year, attendees heard inspirational messages about grit and the abundance mind-set, the latest on promising marketing avenues, lobbying efforts in Washington, D.C., and herd health. But perhaps the most value comes from the hallway conversations that open doors to new opportunities.
"Hereford genetics are hot right now," Bedwell noted. "They're being recognized as a value in a lot of different segments of the business, so sharing those ideas with fellow breeders I think opens up more opportunities for us to really excel in this breed."
Hereford breeders' continued improvement of traits important to commercial producers is evident in the increased average of the breed's profit indices
"As an Association we're going to continue to invest in research that validates maternal heterosis. That is the bread and butter of any cow herd. We really think we have an awesome advantage in terms of that fertility, the disposition advantage that Hereford brings to the table, and we will continue to document that with efficiency."
With severe drought in the western United States and tight feed supplies, Hereford cattle are proving their profit potential through efficiency. Bob Harrell, from Oregon
"From birth to slaughter, Hereford in my opinion, really excels in the whole system along the way," said Oregon producer Bob Harrell. "Not just final product, not just from birth to weaning, not just from weaning to a 9-weight, but all along every phase they can generate income."
"As beef producers we are sustainable," Bedwell said. "There's not a greater upcycler in this business than the beef cow. She's a ruminant female that can take low-quality forage and make high-quality beef protein. She does it year-in, year-out, 365 days of the year, and so we're great stewards of that. The sustainability aspect is alive and well — we're going to continue to tell that story because we have a great one to tell, and I think even a better one with Hereford genetics."
If you have a story idea for the PNW Ag Network, call (509) 547-1618, or e-mail gvaagen@cherrycreekmedia.com