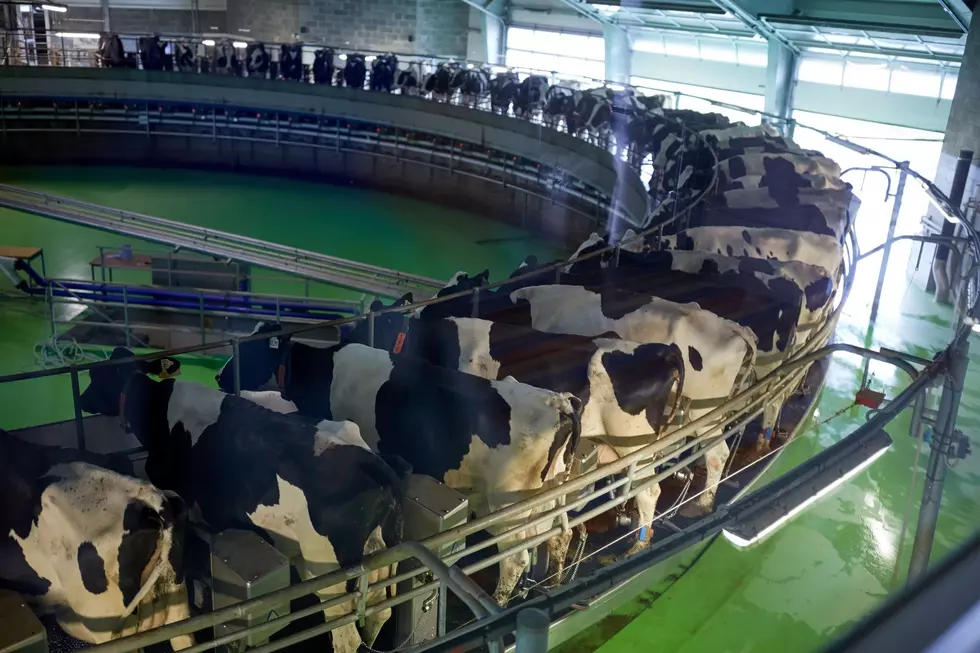 Dairy Operations Continue Regardless Of Holidays
If you didn't grow up on the farm, you love this time of year, because of vacation; time away from the office, from school, from the hustle and bustle of life.  For those that grew up, or still live on a farm, you'll know December 25th is just another day.  Dairy farmer Ken Smith said on more than one occasion he's been called crazy for getting into the dairy business.
"Sometimes I think I'm crazy."
Smith said Christmas Day around his place is actually crazy, or as he put it, "fragmented; you get about six hours with your family and the rest of the help get about six hours and everybody comes together to make sure the work gets done."
Yep, work still need to take place.  Cows need to be milked and issues still need to be addressed, so he and his workers all pitch in to ensure that everyone gets as much down time with family as possible.  Smith added this year he may get something he's wanted for 40 years in the dairy industry.
"We're really close to the breakeven point."
If you have a story idea for the PNW Ag Network, call (509) 547-9791, or e-mail glenn.vaagen@townsquaremedia.com