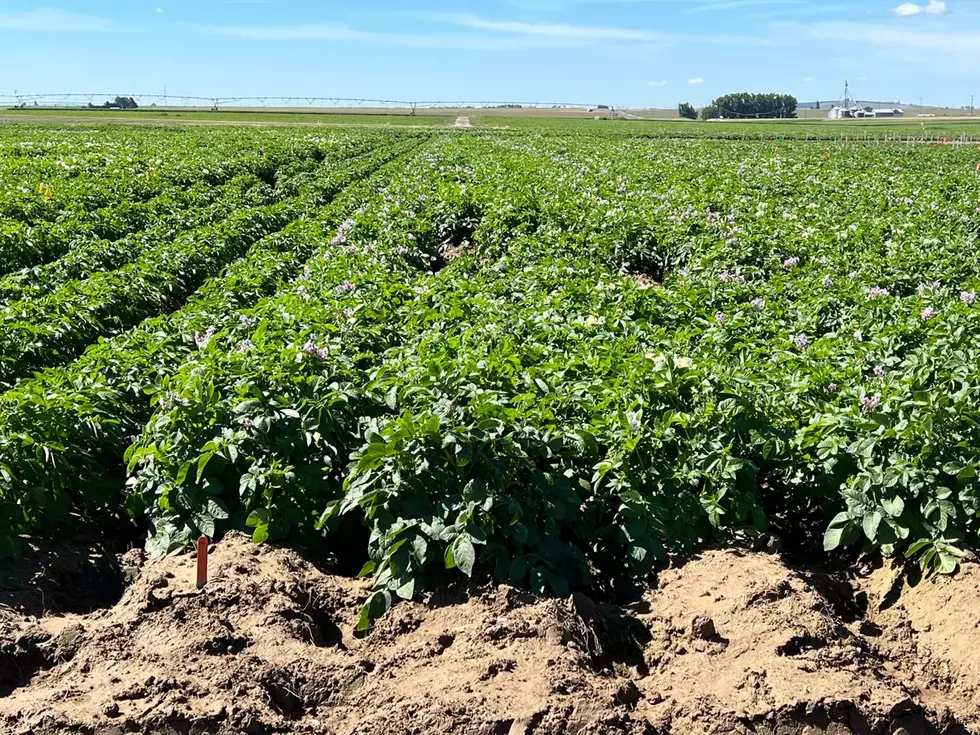 NWFCS Anticipates A Good Year For Local Row Crops
As we start our Northwest Farm Credit Services' quarterly commodity snapshot series, we focus on area row crops.  Bill Perry, Vice President at NWFCS, said when it comes to potatoes, their outlook suggests slightly profitable returns for contracted potatoes and profitable returns for uncontracted spuds.
"For contracted growers, profits were negatively impacted by lower-than-normal yields and higher bruising.  Uncontracted growers were able to offset production and quality challenges with high open market prices and a solid price floor as processors were actively buying open market products."
When it comes to onions, Perry says NWFCS' 12-month outlook suggests profitable returns.
"Additional heat units in July and August improved onion quality.  Market demand is stable for all onion colors, with high demand for jumbos and larger.  Producers with larger profile sizes will benefit from high prices and strong demand." 
And when it comes to sugarbeets:
"The 12 month outlook for the 2022 sugar beet crop outlook is favorable with profitable prices, yields and sugar content.  Looking ahead to 2023, uncertainty around elevated fertilizer and chemical costs will weigh on producer profitability."
Join us Tuesday as we continue the commodity snapshot series with area tree fruit.
If you have a story idea for the PNW Ag Network, call (509) 547-1618, or e-mail glenn.vaagen@townsquaremedia.com