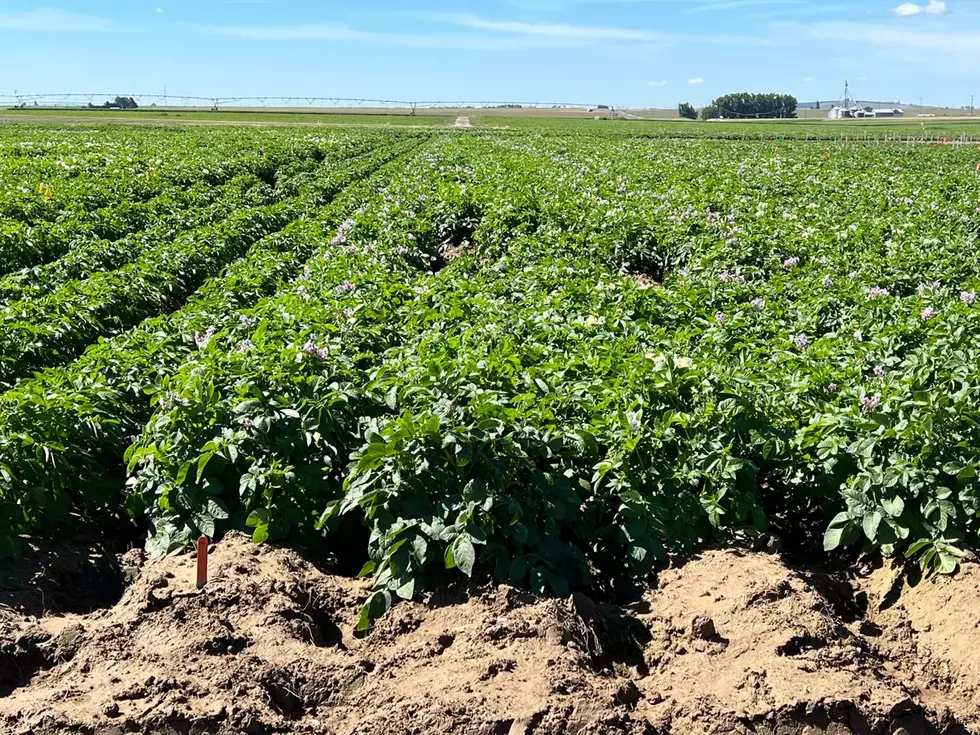 Voigt: Growers Looking Forward To 2023
The past two years have been challenging for potato growers across the Pacific Northwest.  Last year, the growing and planting season was delayed thanks to a late spring snow storm that dumped several inches of snow in several locations.  And then after that, the three states saw sustained heat and drought.  That of course comes on the heals of 2021, where we saw record temperatures recorded across the Northwest.  But despite all of that, Chris Voigt, Executive Director of the Washington state Potato Commission says farmers are optimistic about the year ahead.
"You're going to wipe the slate clean and get a fresh start here, and it's shaping up OK.  You know I think there's still some trepidation about what are input costs going to do, continued inflation with the inputs that we use.  Where is that going to be you know what's my price going to be at the end of it?  But I think for the most part folks are optimistic."
Voigt added if Mother Nature can provide good growing conditions, 2023 should be a great year for the area potato crop.
"There's so much demand out there that hasn't been met for potato and potato products.  This is really an opportunity for growers to kind of make up some lost ground that they expressed during the COVID crisis, where our growers really struggled to financially, and so this is an opportunity to kind of get caught up a little bit.  Prices are a little high right now, probably too high for the consumer.  And again that's just because there's not a lot of potatoes out there but so we're hoping to correct that and be able to have a good growing season and be able to produce more potatoes and satisfy that demand and kind of bring that price down for the consumers, but still yet offer a fair price for our growers make sure that they're profitable."
If you have a story idea for the PNW Ag Network, call (509) 547-9791, or e-mail glenn.vaagen@townsquaremedia.com