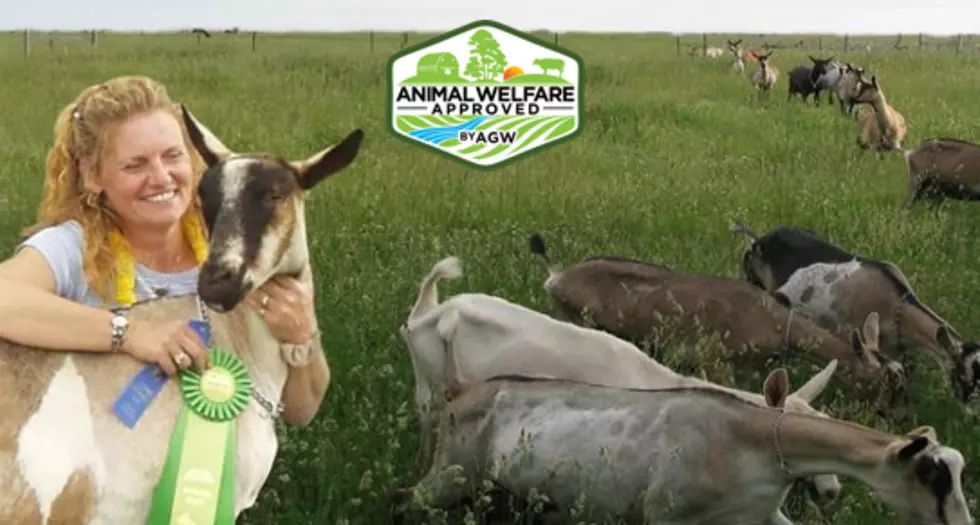 Moses Lake Farm Marks 10 Years Of Sustainability
Photo: Lucky Hooks Farm
Moses Lake based Lucky Hook Farm recently surpassed the 10 year certification milestone with the leading animal welfare and sustainability label, Certified Animal Welfare Approved by A Greener World. Lucky Hook Farm co-owner, Jessi Maurer, said one of the biggest benefits of the certification is the abundance of helpful information and collaboration available to participating farmers.
"There's always new ways to incorporate animal welfare practices, so you come up with new ideas because there's a lot of people to help you and it's important to me that the animals be cared for in comfort. I want my animals to be happy."
Lucky Hook Farm became the first dairy in the state of Washington to be both Certified Animal Welfare Approved by A Greener World, and Certified Grassfed by AGW for their pasture-raised dairy goats. Maurer added these certifications indicate to consumers that these animals are well cared for, and the animals are allowed to graze outside and eat at their own free will.
"The people at A Greener World are really good people. We all worked together last year to make sure that our products actually made it off the farm during the COVID shut down."
If you have a story idea for the PNW Ag Network, call (509) 547-1618, or e-mail gvaagen@cherrycreekmedia.com