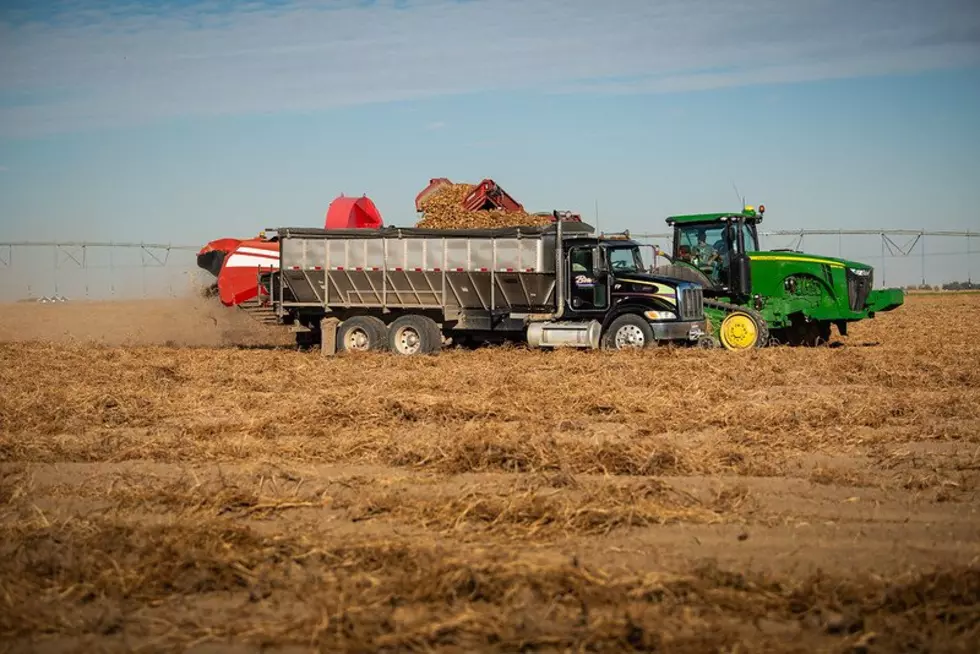 Higham: Despite Challenges 2022 Potato Crop Looks Strong
Harvest is underway for the 2022 Idaho potato crop, and while official numbers won't be known for a while, the crop is looking very good, that according to Idaho Potato Commission President & CEO Jamey Higham.  He noted while the weather may have been all over the map, even delaying some plantings, 2022 was a good growing year.
"The one message that I'm hearing from everyone is quality looks very good on our crop this year.  I do hear that yields are down in certain parts of the state.  Down a little bit and in other parts its more of a trend line average.  But, like I said, the quality looks good and we're still waiting to see what the final numbers on the yield are."
Higham said some operations will start wrapping up harvest as soon as the end of this week, but official numbers are weeks, if not a few months away.  When it comes the mood among farmers, he said most are concerned, but optimistic when it comes to the conclusion of 2022.
"Those input costs are insane, but at the same time we feel like we've got a crop that should bring some good prices, and some good returns to our growers this year."
Highman added as consumers look to the holiday season just around the corner, shoppers will enjoy great selection and great quality spuds.
If you have a story idea for the PNW Ag Network, call (509) 547-9791, or e-mail glenn.vaagen@townsquaremedia.com