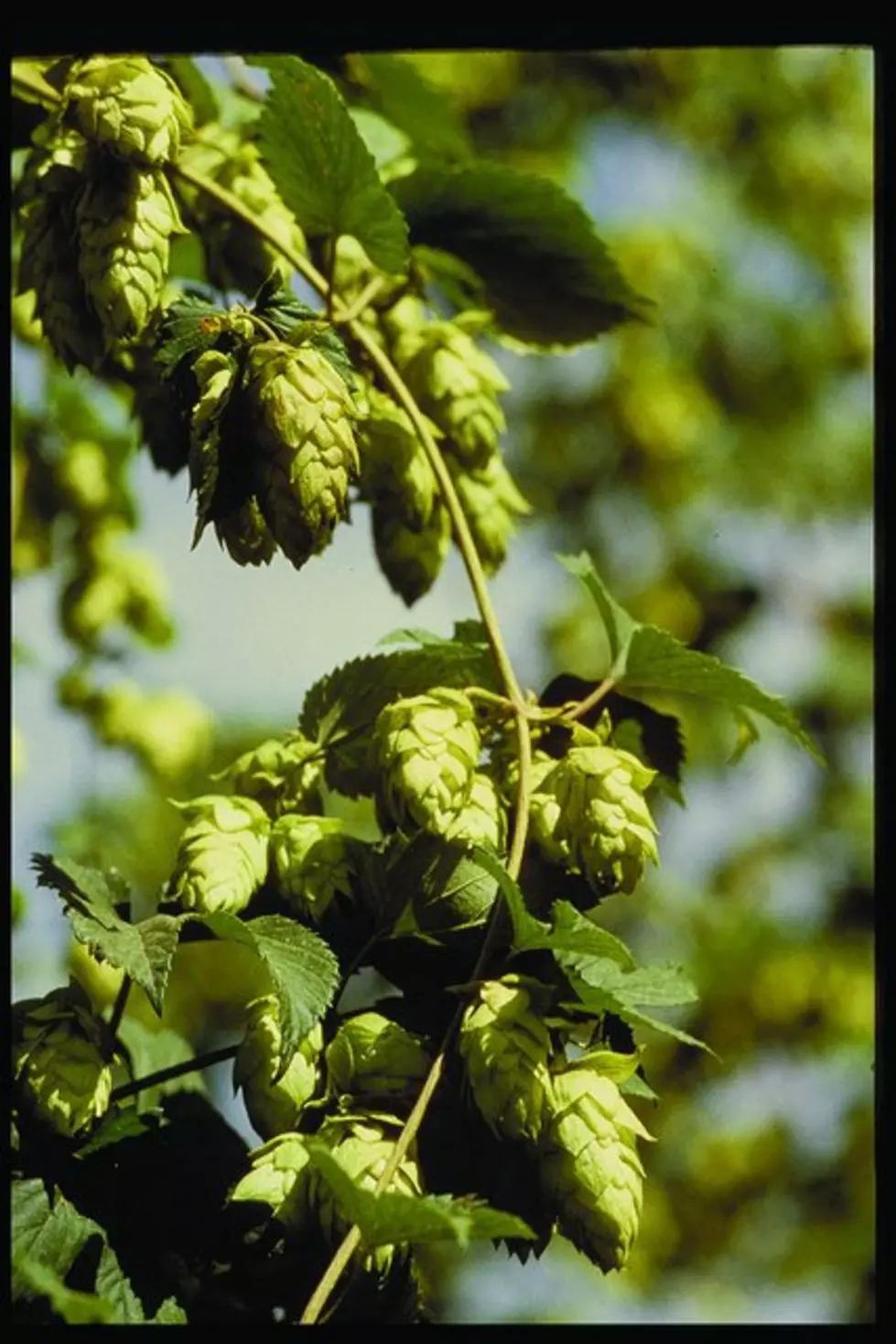 Harvest is a Hopping Mad Time in the PNW
Fall is a heavy harvest season for many crops, and a heavy top wire is being harvested for hops as well. 
The Yakima Valley in Washington is making progress on the hop harvest, accounting for 30% of the world's hop supply. Producers are seeing mostly average yields while USDA NASS predicted 103 million pounds of hops in their August production report for the Pacific Northwest, slightly higher than last year.  
Growing conditions for 2023 started off tough with a cool April setting the scene. Then May had some hot streaks causing the plants to grow upward rapidly. Maggie Elliot, science and communications director with Hop Growers of America, said this caused early bloom in some varieties that causes inconsistent maturity but things straightened out through the rest of the growing season to set up an average harvest. 
"The prediction from USDA represents pound produced, so total pounds," Elliot explained. "Last year we saw a decrease in yield. We did witness a decrease in acreage in the Pacific Northwest. Some of our growers idled acreage as part of a market correction to bring us down about eight percent this year." 
Elliot said the industry in the PNW is going through a variety transition. This is because they are long in inventory of the aroma type hops used for their aromatic and bittering characteristics, so producers are growing less of the aroma type hops and more alpha type hops, more widely used in the macro industrial part of beer making. 
The inventory surplus in hops across the world is one of the lingering impacts of COVID-19 Pandemic. People bought less beer in restaurants, bars, and breweries so hops are still available in warehouses and the stocks will continue to build up as harvest continues. This was why producers tried to make the market correction and pull back on acres, hoping to bring a balance that remains to be seen in the next season. Because of the surplus, market prices may be lower for producers this season. 
"Our growers have a lot of pride in the crop they produced this season," Elliot said. "This time of year in the Yakima Valley, brewers come from all over the world for hop selection. They are selecting exactly what they want to put in their supply chain and in their production. Right now, Yakima is a hub of brewers in the international sector of beer so it's exciting to be here!" 
Source: Hop Growers of America & PNW Ag Network
These bars were recommended for serving non-alcoholic drinks in Spokane: