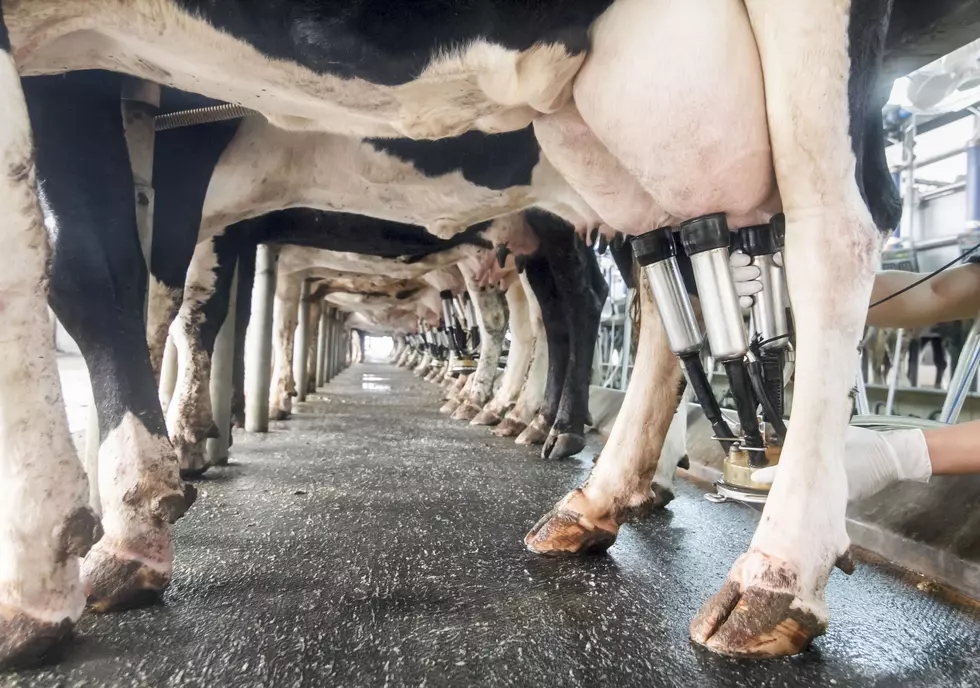 USDA Expects Dairy Output To Increase
More dairy cows and more like per cow than a year ago. That adds up to U.S. production up 1.4% from April a year ago.
"We expect production to continue to increase in to 2021," said USDA Outlook Chairman Mark Jekanowski.
He added the dairy herd in April was slightly smaller than March, still 0.5% bigger year-over-year. Milk per cow is averaging 1% more. USDA is forecasting total milk output this year just under 220 to 20 and a half billion pounds.
"In 2021 we expect that to hit about 224.1 billion pounds," he noted.
Jekanowski said the all milk price this year will average well under $15 cwt at $14.55. Last week, USDA announced the March income over feed cost margin was $9.15, triggering first payment this year under the margin coverage program. Looking ahead to next year, Jekanowski looking for milk prices to top this year by 45 cents to an even $15.
"Given the return to more normal demand conditions," he continued.
If you have a story idea for the Washington Ag Network, call (509) 547-1618, or e-mail gvaagen@cherrycreekradio.com