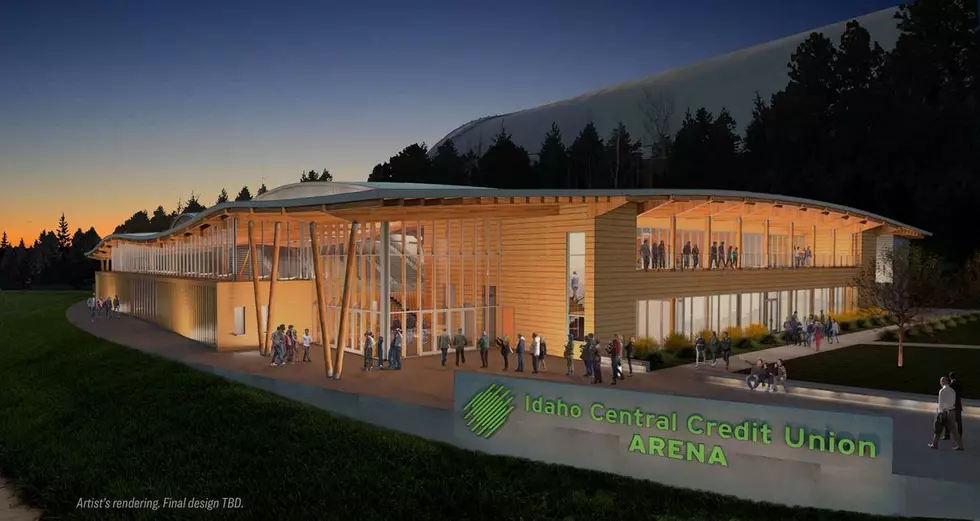 University of Idaho Arena Benefits The Regional In Multiple Ways
Work continues on the University of Idaho's new basketball arena, constructed adjacent to the Kibbie Dome in Moscow. What makes the Idaho Central Credit Union Arena unique is the fact that it was constructed with mass timber.
Dennis Becker, dean of the University of Idaho's College of Natural Resources said many are shocked that timber, a renewable resource can be used to build such a large facility. He noted timber for commercial and industrial construction has grown in popularity domestically and internationally. Becker added he hopes the arena serves as an example of not only the possibilities that exist with timber, but also the importance of forest management.
"We really wanted to make a statement about how, not only is it fun to work with wood, but it's really beneficial from a sustainability standpoint.  And quite honestly, it's really competitive from the financial standpoint as well."
In addition to the sustainability and environmentally friendly components, Becker said constructing the area was a project of personal pride for many at the U of I. Becker said critics claimed a project of this scale could not be done within Idaho, saying the supply chain was missing from the state, requiring outsourcing nationally, or internationally.
"We took that as a challenge, because we really wanted to demonstrate, at least regionally, that we do have the pieces in place in order for these kinds of facilities to exist, so we consciously sourced our timber from the school forests and from surrounding public and private lands in Idaho.  You know, those were harvested by local logging crews…So, through and through, we really tried to emphasize the use of local businesses not because we were biased against anybody else, but we really wanted to demonstrate that we could do this locally."
Idaho Central Credit Union Arena is schedule to be complete this fall.
If you have a story idea for the PNW Ag Network, call (509) 547-1618, or e-mail gvaagen@cherrycreekmedia.com