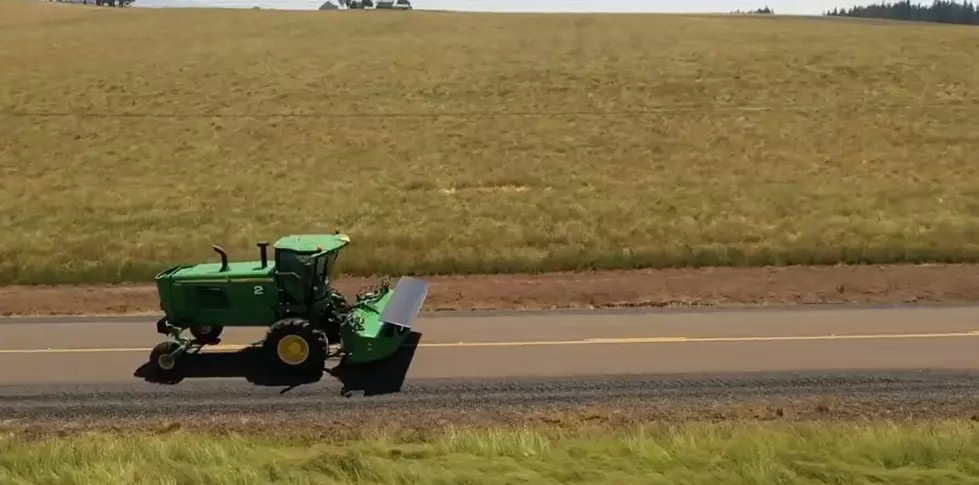 ODOT, Farmers Asking Motorists To Be Cautious During Harvest
Harvest is underway in many corners of the Pacific Northwest, and that will only intensify in the weeks ahead.  The Oregon Department of Transportation is partnering with a local grower to increase safety around farm equipment.  Brandon Bishop with Ioka Farms in Silverton, OR, spoke to drivers through an ODOT video.
"Keep your eyes on the road. Farm equipment can unexpectedly turn onto a public roadway from a driveway or field. Visibility can be poor in some farm equipment. Just because you can see them doesn't mean they can see you."
Bishop added it's important for drivers to exercise extra caution and patience when it comes to farm equipment on the road.  He added maintaining a safe following distance will also help allow for sudden, wide turns.  Bishop is also imploring drivers to not pass farm machinery unless it is safe and legal to do so.
"Look for turn signals. Make sure you check for a turn signal before attempting to pass." continued Bishop, "Slow down a bit extra around blind corners."
Lastly, Bishop suggests being prepared to meet an oncoming, oversized vehicle on the road at any time.
If you have a story idea for the PNW Ag Network, call (509) 547-1618, or e-mail glenn.vaagen@townsquaremedia.com