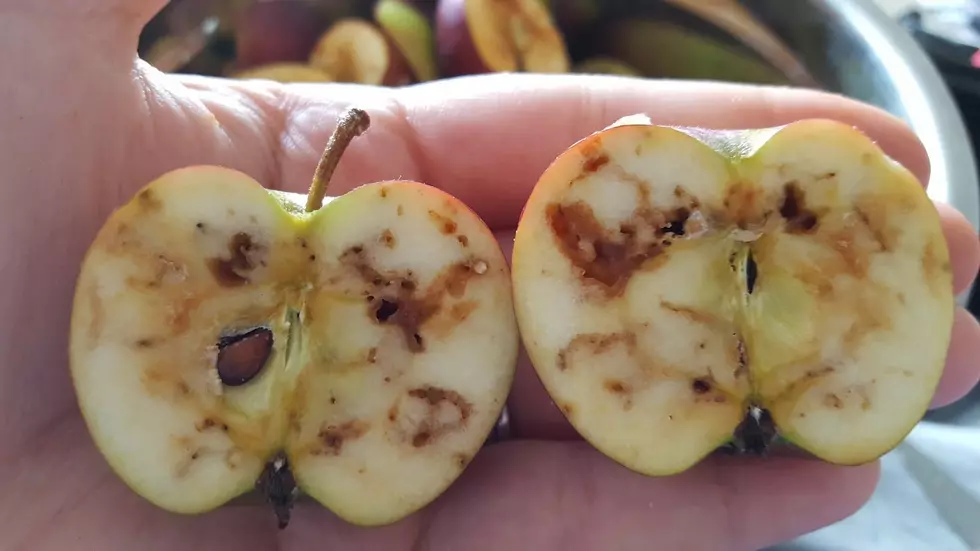 NCW Officials Trying To Track Down Apples Distributed By Inslee
North Central Washington investigators are asking for your helping as they try to track down apples brought to the Bridgeport area by Governor Jay Inslee over the weekend. During his Saturday trip to witness the devastation from area wildfires, the Governor brought apples from western Washington. Will Carpenter Director of the Chelan-Douglas Horticultural Pest and Disease Board said Thurston County is an apple maggot quarantine area and the fruit handed out over the weekend by the Governor contained larvae.
"We've been trying to track down these apples in Bridgeport since Monday. Haven't found them. Finally got some apples from the nursing home and the fact that they have an apple maggot in them; it's full alarms on. Let's get anybody who possibly knows where these apples are or has received them, let's get them back into my hands so they I can inspect them and destroy them properly."
Some have tried to down play the Governor transporting apples from a quarantined area, but Carpenter said this could have dire consequences for North Central Washington orchardists.
"I've talked to a lot of people in Bridgeport, a lot of people that were present during the visit and saw the little crate of apples that [Inslee] brought. I've reached out to the Governor's office to try and find out how many apples we're even talking about made it to Bridgeport."

Those that may have picked up apples from the Bridgeport Foursquare Church Saturday morning are asked to call Carpenter's team at (509) 667-6677.
If you have a story idea for the PNW Ag Network, call (509) 547-1618, or e-mail gvaagen@cherrycreekmedia.com