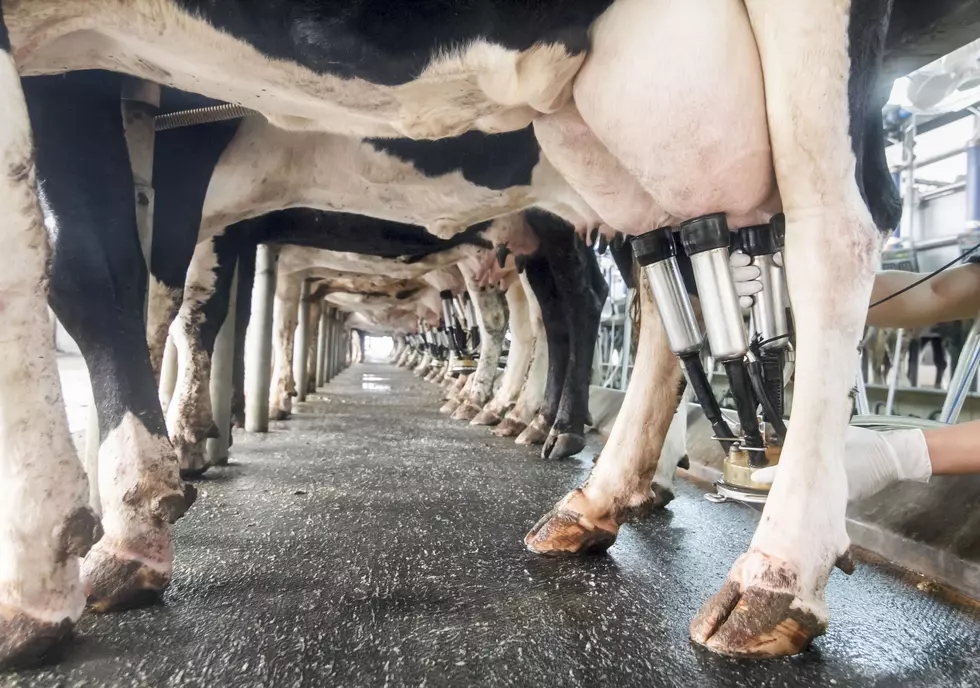 Embracing Genomic Technology Continues To Help Dairy Industry
Breeding better animals has long been the goal for livestock producers, and the tools available to accomplish that goal have vastly improved and are more scientifically based than ever before. As more dairy producers enlist genomic technology to improve their herds, the genetic database, and related applications, continue to expand. According to Tom Lawlor, Executive Director of Research and Development at Holstein Association USA's, the use of genetic tools in dairy cattle breeding are at an all-time high.
"It's just amazing all the different ways how people have individualized their breeding programs for their own success, and the success they're seeing is impressive."
Lowlor noted savvy dairymen are now finding increasingly progressive ways to utilize information, from genomic testing, embryo transfer and in-vitro fertilization, the uptick in technology continues to grow. And it's not just for the herd's elite animals.
"Trying to improve our profitability by culling heifers earlier and without having to feed them for a long time. Which cows are on the lower genetic end and may be good candidates to use as beef on dairy. So, the applications just continue to grow."
With more dairy producers becoming fluent in the "language" of genomics and genetic technology, the practical applications are increasing, too, including which genes affect certain traits in animals.
"It just amazes me when farmers come up and they start talking about haplotypes and DNA and mutations. The language of genetics is the language of the dairy industry now."
Lawlor credits Registered Holstein breeders with being especially interested in how to improve their herds and cattle through breeding.
"Some of the breeders I've gotten to know over the years," Lowlor continued. "That was their passion, the joy they got and success they got from breeding good cows. And also, their true happiness in other people's successes, and the feeling of pride in how they're improving the cow and improving our breed."
If you have a story idea for the Washington Ag Network, call (509) 547-1618, or e-mail gvaagen@cherrycreekmedia.com