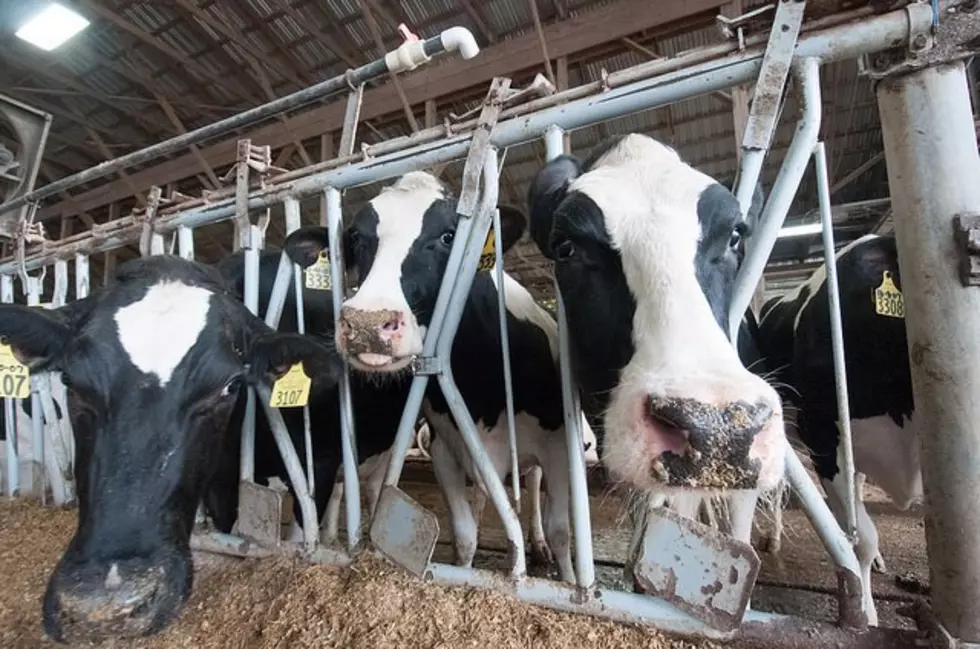 Dairy Enjoys Front Row Seat In Ag Technology
Whether it's real-time milk production records or activity monitors for cows, the U.S. dairy industry has a front-row seat to agriculture innovation and technology.  Experts gathered to discuss emerging trends during the National Holstein Convention this summer.  Dating back almost 140 years, Holstein Association USA has a long and storied past that's naturally led into an innovative future.
"The dairy industry was big data before big data was a cool term," noted dairy expert Jeffrey Bewley.  "Everything that we've done in terms of DHI, genetic evaluations, nutritional ration balancing, etcetera, that's big data.  So, we been actually a leader in the dairy industry and how to use data for decades. We're just now taking it to the next level."
Bewley is an analytics and innovations scientist for Holstein Association USA, and led a discussion on emerging dairy trends and technologies during this summer's National Holstein Convention.
"I think that analytics or the use of data on dairy farms is the next scientific breakthrough. And it is the key for moving forward and being competitive for dairy operations. We have so many sources of data at our disposal and data tells the stories that could help us better understand how to maximize the profitability and sustainability of the dairy farm."
"We're such in a fortunate time, you know, in the dairy industry, where there's so much data, there's so much numbers, we just have to use them," said Mac Drees, a Wisconsin producer.  "We just have to put them in the right forms, we just have to use them."
And Drees gives a real-life example of how his farm has begun doing just that.
"My grampa, when he used to farm, he, y'know, at the end of the night, he would top-dress the top cows with protein, and maybe the cow that's running dry, she's not getting any protein because it's not time for her to be in peak production. So what the robots are doing, it's using that data and saying, hey, you're at 25 days of milk, you're giving 150 pounds of milk, so we're gonna give you more of a protein supplement."
As technology evolves, it becomes more cost-effective, too.
"I think there's opportunities for investing in technology and new sources of data that are, perhaps, lower cost with higher returns. If we can invest $500 here, a thousand dollars here, $500 here, that can have a huge impact for the operation. And that's probably been the neatest thing to me."
Even with so much data, the Holstein Association never loses sight of what's ultimately most important, the registered dairy cow.
"She's what we're analyzing, and we need to understand and recognize the individuality of that animal and appreciate how we can best care for that animal. It's a way to help that animal, but she's the center for everything that we do."
If you have a story idea for the PNW Ag Network, call (509) 547-1618, or e-mail glenn.vaagen@townsquaremedia.com