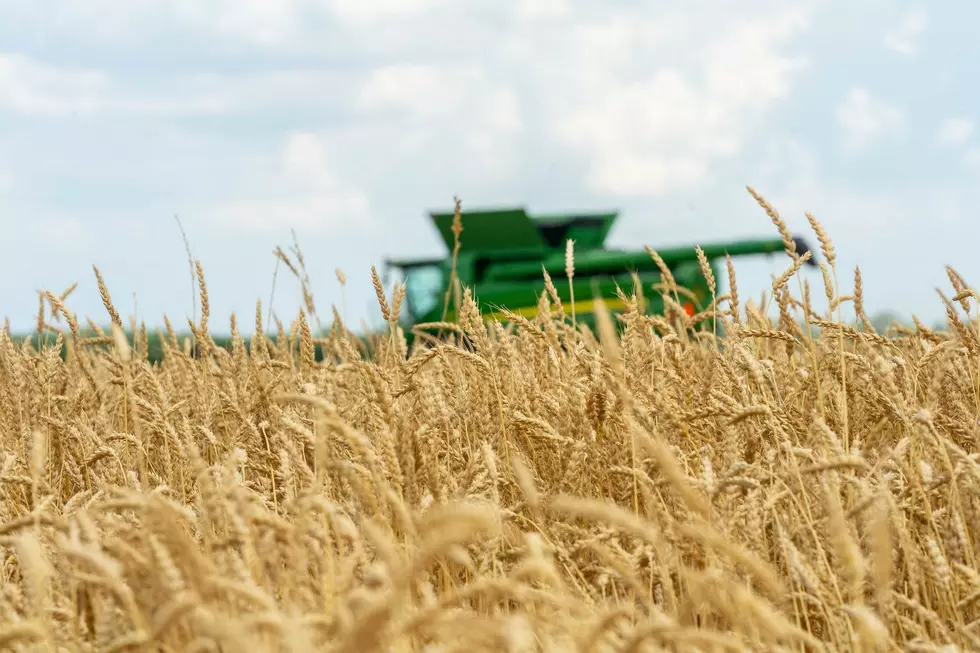 WA Farmer Faces Max Penalty on False Crop Insurance Claims
Yakima, WA – Vanessa R. Waldref, the United States Attorney for the Eastern District of Washington, announced today that the United States had successfully obtained a $607,284 fraud judgment against Rick T. Gray (Gray) and Gray Farms & Cattle Co. LLC (Gray Farms) for submitting false and fraudulent claims for crop insurance for farm businesses owned by Gray in Klickitat County, Washington.  The Court determined that Gray and Gray Farms were liable under the False Claims Act for defrauding the federal crop insurance program, and imposed the maximum damages and penalties sought by the United States.
The federal crop insurance program, run by the United States Department of Agriculture (USDA), provides a mechanism through which participating farm owners may obtain monetary subsidies and financial protection against losses to their crops.  If a participating farm owner experiences loss due to weather or other factors, the farm owner may submit a claim for indemnity from those losses. Crucial to participation in the program is that the farm owner must disclose all sales of product during a given crop year.  In 2015, Gray submitted claims for loss on behalf of his farm businesses and received hundreds of thousands of dollars in indemnity payments.
In September 2021, the United States filed a Complaint pursuant to the False Claims Act, a federal statute that protects the public from fraud against federal programs, alleging that Gray had submitted false crop insurance claims during 2015 by knowingly failing to disclose tens of thousands of bushels of wheat that Gray sold during that crop year, and affirmatively misrepresenting his wheat production and sales for the year. In a judicial order dated August 21, 2023, United States District Judge Thomas O. Rice granted summary judgment on behalf of the United States with respect to the United States' False Claims Act claims, finding that the undisputed evidence demonstrated that Gray knowingly submitted false claims and made false statements material to payment by knowingly failing to disclose and misrepresenting more than 35,000 bushels of wheat that he sold during crop year 2015, leading to Gray fraudulently receiving $180,428 in indemnity payments to which he was not entitled.
The False Claims Act calls for treble (triple) damages as well as additional penalties for each false claim submitted. Therefore, in addition to finding both Gray and Gray Farms liable, the Court imposed total judgment of $607,284 in treble damages and the maximum possible penalties.
"The Federal Crop Insurance program was created in the wake of staggering losses, poverty, and famine caused by the Dust Bowl," said United States Attorney Waldref.  "It not only protects our farmers and farm workers, but protects our community's food supply, and helps to keep food affordable.  Attempting to cheat the system by claiming losses for crops that in fact were not lost but that the farm owner successfully sold, is simply unconscionable.  I'm so grateful for the exceptional investigative and analytical expert work performed by the USDA's Office of Inspector General and the USDA's Risk Management Agency, which uncovered this fraud during a thorough investigation, and then continued to support the public's interest during protracted litigation. This case demonstrates that we will work tirelessly and aggressively with our law enforcement partners to pursue fraud against vital programs and to keep our communities safe and strong."
USDA Risk Management Agency Administrator Marcia Bunger said, "We will continue to uphold the public's trust in the crop insurance program by working closely with the Office of Inspector General, the Department of Justice and other government agencies to ensure the successful investigation and prosecution of cases involving crop insurance fraud, waste and abuse. The court's determination in this case should serve as a strong deterrent to others who may contemplate similar actions."
The investigation was handled by the USDA Office of Inspector General and the USDA Risk Management Agency, Special Investigations Group, while the civil enforcement action was prosecuted by Assistant United States Attorneys Tyler H.L. Tornabene and Dan Fruchter and also by former Special Assistant United States Attorney Allie Jensen.
Source: U.S. Department of Justice
7 Basic Everyday Things That Were Once Banned in Washington State
Did you know there was once a ban on selling an ice cream cone on Sunday? Discover the seven surprising things that were once banned in Washington State.