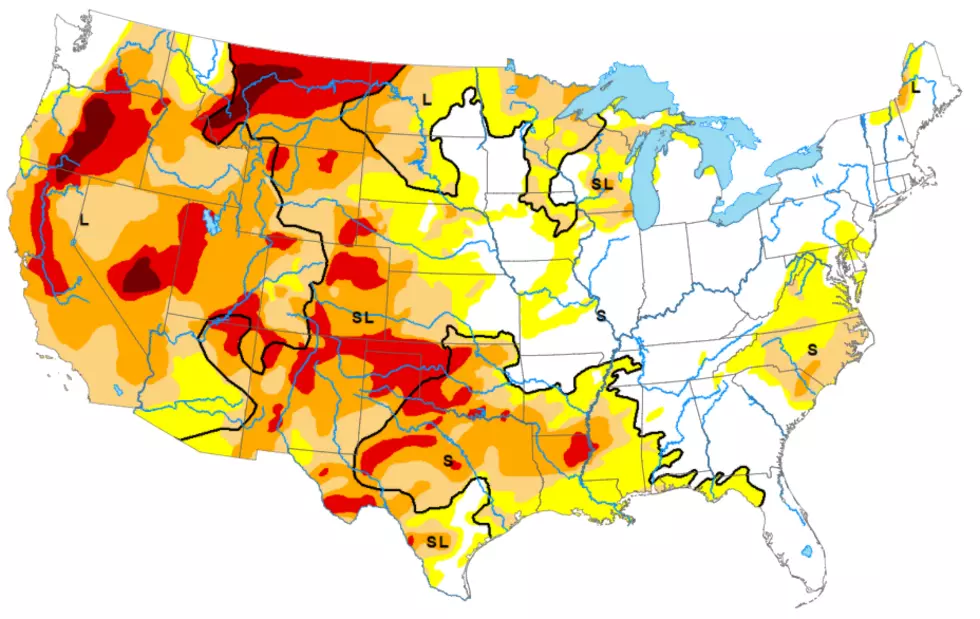 Rippey: Drought Situation Nationwide Improves
A slight improvement, month over month, is the U.S. drought monitor.
"It's not quite as dark reds and browns on the drought monitor map.  Meaning that we continue to see western drought; there has been an improvement in the overall drought situation," noted USDA meteorologist, Brad Rippey, when checking the latest drought numbers which included the month of December to January 4th.
"We have seen substantial drought improvement in parts of the western United States.  Also across some of the drought affected areas of the north, extending as far east as the upper Midwest.  We've also knocked back some of the short-term drought that had developed in the eastern United States."
"[But of setting those numbers]...with the worsening and deteriorating drought situation across the central and southern great plains, which includes some key winter wheat production areas in the United States."
So, what's the takeaway? Nationwide ground coverage remains just under 55%. However, there has been a significant decrease in the two high end drought levels during that same time.
If you have a story idea for the PNW Ag Network, call (509) 547-1618, or e-mail gvaagen@cherrycreekmedia.com