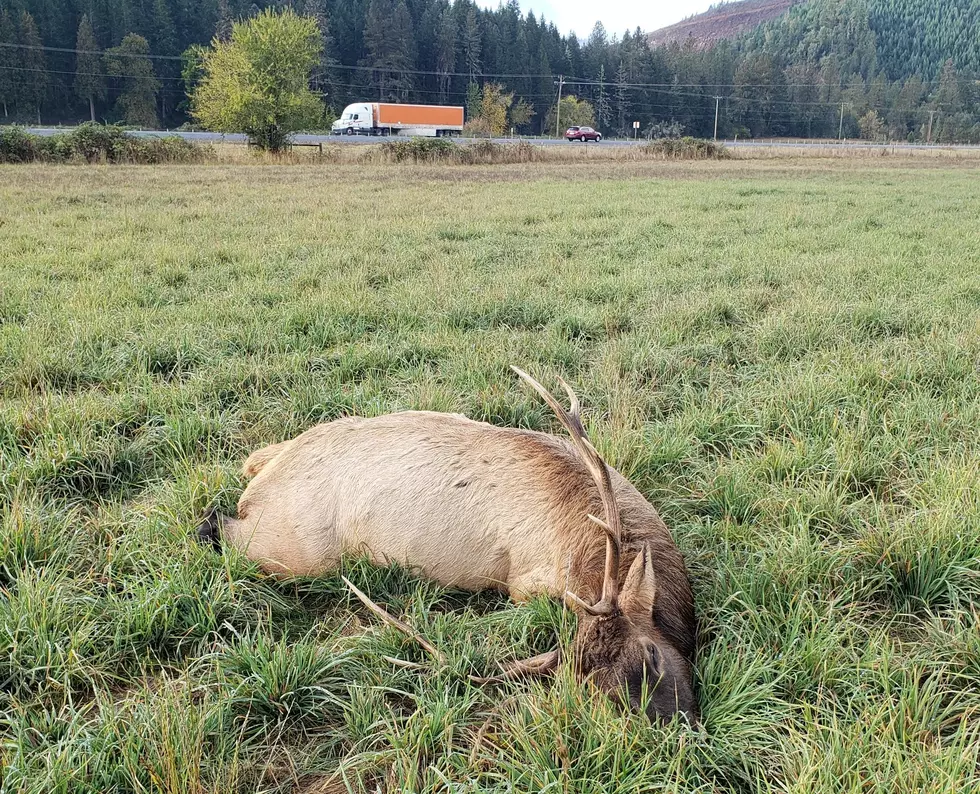 OSP: We Need Your Help To Catch Poachers
Oregon State Police Fish and Wildlife investigators have been very busy this fall.  Between October 6th and November 4th, OSP has asked for the public's help in seven poaching investigations coming in from all over the state.  The cases range from elk left to waste, to bears shot with arrows, bullets in trees, and even salmon alongside I-84.  OSP Lt. Tim Schwartz says these are tough cases.
"The ones where animals are just shot and left to waste, those are difficult to make because a lot of times what we're left with is very little evidence and maybe no witnesses, just because the locations of a lot of these investigations or cases are very rural."
He said if you witness a poaching incident, try to get a description of the person, car or license plate, without disturbing the scene.  He noted those tips are vital.
"We can't be everywhere at once, so information that is timely is very, very valuable in apprehending the persons responsible for doing some of these things," Schwartz said.  "It's hard because a lot of times hunters and people out in the woods don't have cell service and things like that, so it makes it hard to call in.   But, as soon as they can possibly do so, it really benefits the investigation."
If you have a tip on any of these poaching cases, you're asked to call the OSP Turn In Poachers TIP Line at (800) 452-7888 or *OSP [*677] on your mobile phone, or you can visit OSP's Website.
If you have a story idea for the PNW Ag Network, call (509) 547-9791, or e-mail glenn.vaagen@townsquaremedia.com