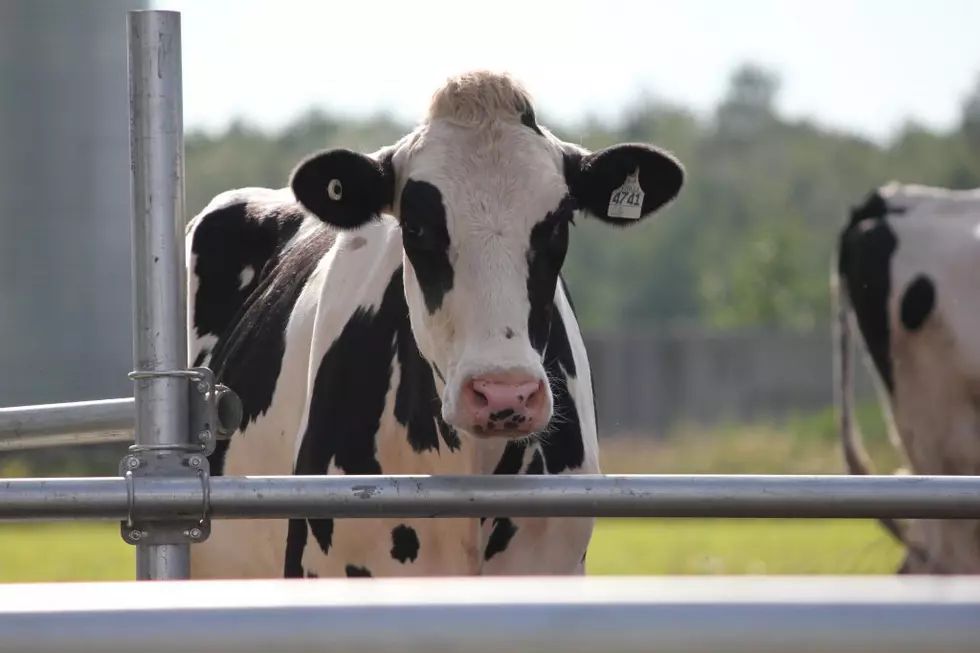 Lawmakers Call On FDA To Stop The Use Of Dairy Terms On Non-Dairy Products
On Thursday, Idaho senator Jim Risch, Wisconsin senator Tammy Baldwin along with Idaho Representative Mike Simpson and Vermont's Peter Welch introduced the Defending Against Imitations and Replacements of Yogurt, Milk, and Cheese to Promote Regular Intake of Dairy Everyday Act; better known as the DAIRY PRIDE Act of 2021. The legislation would require non-dairy products made from nuts, seeds, plants, and algae to no longer be labeled with dairy terms such as milk, yogurt or cheese.
The DAIRY PRIDE Act would require the FDA to issue guidance for nationwide enforcement of mislabeled imitation dairy products within 90 days and require the FDA to report to Congress two years after enactment to hold the agency accountable for this update in their enforcement obligations.
Additional cosponsors of the legislation include Senators Idaho Mike Crapo, Maine's Susan Collin and Angus King, Vermont Patrick Leahy as well as Minnesota's Tina Smith.
"If it's not milk, don't call it milk. Same goes for yogurt, butter and cheese. Only real dairy products from actual dairy animals deliver key nutrients and are held to extremely high FDA standards. Idaho's dairy farmers are rightfully proud of their high-quality dairy products. It's only fair that dairy terms be reserved for genuine dairy products,"  said Senator Risch.
"Dairy farmers in Wisconsin work tirelessly every day to ensure that their milk meets high standards for nutritional value and quality,"  said Senator Baldwin. "Imitation products have gotten away with using dairy's good name for their own benefit, which is against the law and must be enforced. Mislabeling of plant-based products as 'milk' hurts our dairy farmers. That's why I'm reintroducing the bipartisan DAIRY PRIDE Act to take a stand for Wisconsin farmers and the quality products they make."
"I'm proud to be the co-chair of the Congressional Dairy Caucus as it is a key industry to our economy in Idaho. For years I have been sounding the alarm to the Food and Drug Administration for accurate labeling in the dairy industry, only milk comes from a cow - not an almond or coconut or any other fruit or vegetable,"  said Congressman Mike Simpson. "The Dairy Pride Act will provide a commonsense solution to ensure consumers are properly informed."
"Dairy farmers, already struggling to survive, are facing a growing threat due to the misleading practice of marketing plant-based products as milk and dairy products,"  said Representative Welch. "These products do not meet the FDA's definition of a dairy product because they do not have the unique attributes and nutritional values provided by dairy. Our bill would require the FDA to enforce its existing definition of milk and dairy products so that consumers can make more informed choices." 
"The Idaho Dairymen's Association strongly supports The Dairy Pride Act. All links in the dairy product supply chain from farm to table are held to the highest standards. That results in the unsurpassed nutrition and quality that consumers all around the world have come to rely on from U.S. dairy products.  People buying foods labeled milk, cheese and yogurt deserve to know they are getting the nutrition and quality they are paying for – and The Dairy Pride Act would do just that,"  said Rick Naerebout, CEO of the Idaho Dairymen's Association.
"FDA must enforce its own standards and regulations to ensure the market transparency and product integrity and safety Americans need to make informed choices about what they feed themselves and their families. The medical community is increasingly voicing concerns over the negative health effects of FDA's failure to enforce, and consumers are calling for honesty in the marketplace. NMPF thanks Senators Tammy Baldwin (D-WI) and James Risch (R-ID) for re-introducing the bipartisan DAIRY PRIDE Act, which would make FDA do its job. Their leadership brought real progress last year, including a bipartisan directive urging FDA to enforce dairy standards of identity. We hope to build on that work this Congress to ultimately solve this critical public health and fairness issue,"  said Jim Mulhern, President and CEO of the National Milk Producers Federation. 
"Dairy farmers adhere to the highest standards and take pride in producing healthy, affordable products. They have earned the trust of America's families. There is a growing interest among consumers in where their food comes from, and the DAIRY PRIDE Act ensures they will be fully informed on what they're buying as they decide what food to put on their tables,"  said Zippy Duvall, President of the American Farm Bureau Federation.
Click Here to learn more about the DAIRY PRIDE Act.
If you have a story idea for the PNW Ag Network, call (509) 547-1618, or e-mail gvaagen@cherrycreekmedia.com