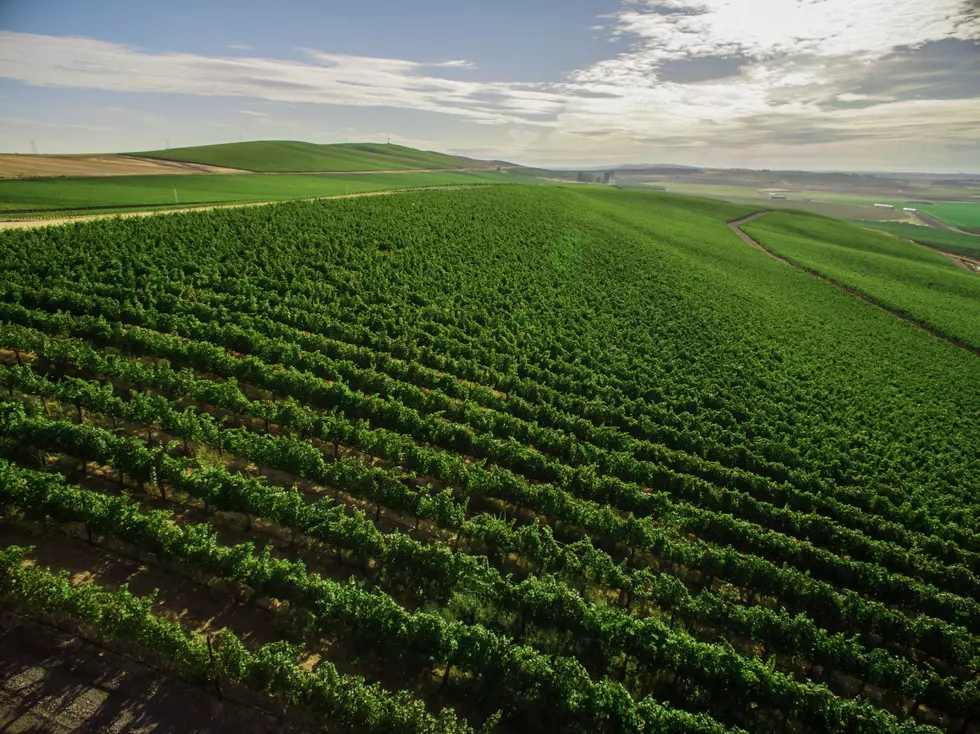 Legislation Introduced to Support AGRITOURISM
Photo: Stillwater Creek Vineyard
Representatives
Dan Newhouse
(R-WA) and
Jennifer Wexton
(D-VA) introduced the Accelerating the Growth of Rural Innovation and Tourism Opportunities to Uphold Rural Industries and Sustainable Marketplaces (AGRITOURISM) Act. This legislation would create an Office of Agritourism at the
U.S. Department of Agriculture
(USDA) to serve as a dedicated voice for agritourism businesses in the federal government and to consolidate federal resources to sustain agritourism businesses, such as loans, grants, and broadband connectivity programs.
"Central Washington is proud to be the home of world-class wineries, breweries, farms, dairies, farmers' markets, and more that all serve as vital parts of the agritourism industry and make our region so special," said Rep. Newhouse. "I am proud to introduce the Agritourism Act to ensure that these local businesses have an advocate within USDA which will in turn help preserve our important agriculture traditions and honor our way of life."
"From wineries to farm breweries to u-picks to farm stands, agritourism is spurring economic development in rural communities all across our country," said Rep. Wexton. "I've heard from too many small business owners in our region about how hard it is to get connected with the resources that they need to grow their agritourism businesses, which is why I'm proud to be leading the bipartisan AGRITOURISM Act establish a dedicated Office of Agritourism within the U.S. Department of Agriculture. As founder of the Congressional Agritourism Caucus and representative of hundreds of thriving agritourism businesses here in Virginia, I'm proud to help elevate the voices of our nation's agritourism business owners and ensure their needs are heard here in Washington."
Click 
here
 to read the full text of the bill.
"Agritourism is essential to the survival of the wine industry and Congressman Newhouse knows this better than anyone. This bill will help Washington wineries in his district and across the state immensely by promoting agritourism in ways that have not been done in the past," said Josh McDonald, Executive Director of the
Washington Wine Institute
, an industry trade group representing Washington wineries.
"The NAFDMA International Agritourism Association continues to support the introduction of this legislation and we appreciate the awareness it brings to the agritourism aspect of agriculture. Farms today are looking to connect with consumers in new and innovative ways, and agritourism can be that conduit for many as they also look for diversification options in their farm business. This legislation may allow USDA to incorporate agritourism more fully into their service model," said Suzi Spahr, Executive Director of the NAFDMA International Agritourism Association.
The AGRITOURISM Act is supported by the International Agritourism Association (NAFDMA), American Craft Spirits Association, Brewers Association, Distilled Spirits Council of the United States, WineAmerica, and Wine Institute.
The legislation is cosponsored by Representatives Lisa Blunt Rochester (D-DE), Josh Harder (D-CA), Jimmy Panetta (D-CA), David Rouzer (R-NC), and David Valadao (R-CA).
Background:
Establishing an Office of Agritourism within USDA would provide an advocate for these businesses within the federal government, promote the development of agritourism activities across the country, and ensure federal resources to provide assistance to agritourism businesses are readily accessible to business owners.
Agritourism is a successful and expanding industry throughout the country. According to the most recent Census of Agriculture, agritourism-related income jumped from $202 million in 2002 to $949 million in 2017 -- a nearly 370% increase. In communities like Central Washington, agritourism has enabled small farmers to expand their businesses and increase access to high quality local food sources, which has boosted local economies while maintaining the rural character of the region.
8 Words That Only People From Washington State Can Pronounce Correctly
Here are eight words that anyone not from Washington State will mess up