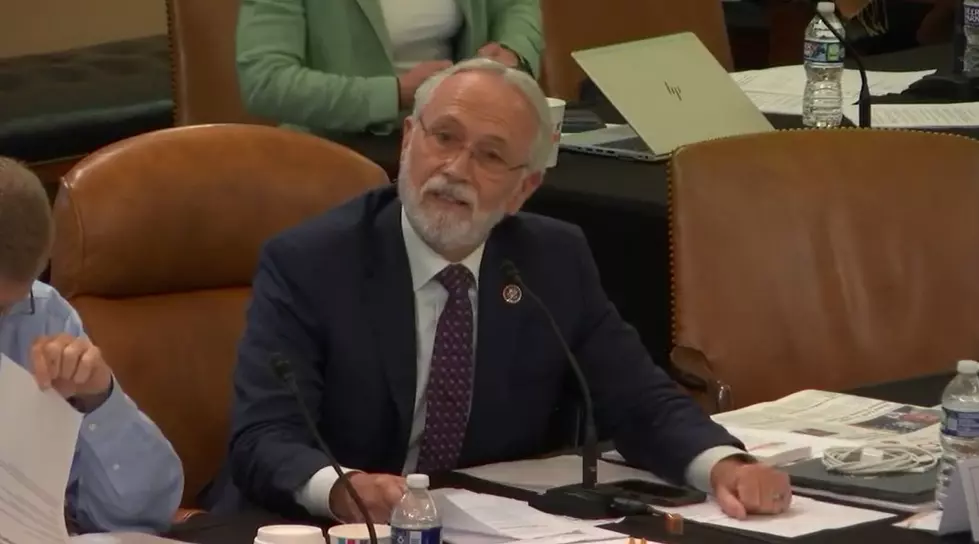 Rep. Dan Newhouse Discusses Plan to Protect Snake River Dams
4th District U.S. Rep. Dan Newhouse (R) recently proposed a bill that would protect the Snake River Dams.
On March 23, Newhouse introduced the Northwest Energy Security Act alongside 5th District U.S. Rep. Cathy McMorris Rodgers (R).
Newhouse said this bill would go towards protecting the dams while supporting fish recovery and conservation efforts.
Newhouse says the dams provide hydropower and transportation benefits and that breaching the dams would go against the administration's goal of reaching their clean energy goals.
"If we're trying to reach a clean, carbon-free environment in the next decade or two, there's no way we're going to do that if we eliminate the transportation route that the dams provide us with the river, let alone that clean energy that they produce," Newhouse said. "How do you in any way replace the carbon free production of the hydroelectric dams at a low cost?"
Newhouse mentioned Idaho Rep. Mike Simpson's proposed $33.5 billion plan to breach the dams and replace the energy benefits the dam brings.
"Despite spending over $17 billion on fish recovery efforts, Idaho salmon and steelhead numbers are not improving and will continue to get worse," Simpson wrote. "Will we spend $20 billion more in the next 30 years only to have them go extinct anyway? The worse they get, the more we will spend."
In 2022, Gov. Jay Inslee and Sen. Patty Murray agreed to invest in replacing the benefits of the Snake River Dams, and that breaching the dams are essential to protect endangered salmon and steelhead species.
On March 21, President Joe Biden mentioned plans to work with pacific northwest stakeholders on the Snake River Dam discussion at the Conservation in Action 2023 Summit.
"I'm also committed to working with the Tribal leaders here, as well as Senator Patty Murray, Maria Cantwell, and Representative Mike Simpson, to bring healthy and abundant salmon runs back to the [Columbia] River system."
Newhouse said that his bill would continue supporting fish populations, stating that they are finding creative solutions to ensure fish species thrive while keeping the dams.
"We continue to invest in many of the habitat resources, fish hatchery resources, are spending a lot of effort in resources improving the fish passage through the dams with safer turbines, improving the ability for them to to cross the dams."