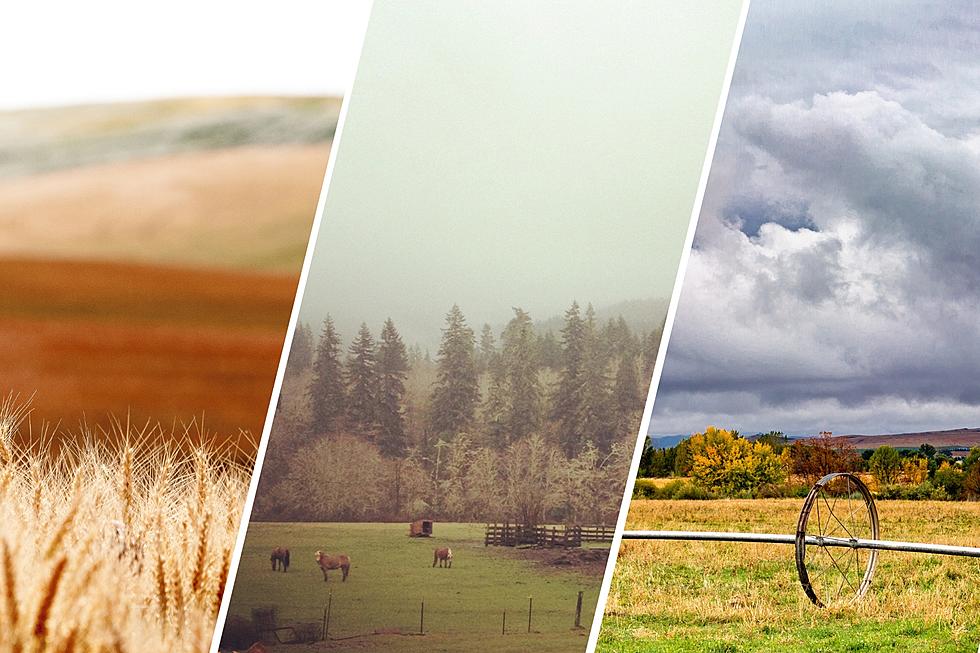 Crop Conditions in Pacific Northwest For Week Ending Nov 5
Canva-Getty
The USDA has released its weekly crop progress and condition report for the Pacific Northwest. This week's report covers October 30 through November 5, 2023.
Washington's Wet Weather Slows Producers
The USDA reports that over Washington, producers had about one less day suitable for fieldwork due to rainy conditions across the state (4.1 days). Central Washington continued to keep cattle out on pasture. Yakima experienced snow at higher elevations, but remained rainy in most crop-producing areas. Apple harvest has slowed. East central Washington received additional benefit of topsoil moisture for the growth of winter wheat.
Oregon Faced Freezing and Wet Weather
Oregon was also down about one day of fieldwork according to the USDA (5.2 days suitable). Rainy weather precluded work in Columbia, Multnomah, and Washington Counties except by low pressure tire equipment. Some horticultural operations were also delayed in winter transition activities. Some operators were trying to seed prior to a freeze, and feeding cattle hay instead of pasture forage.  Fall grains, grass seed, and pasture growth were boosted by the weather conditions, and sugarbeet and corn harvest are near completion.
Idaho Also Faced Rain and Cold Challenges
Northern Idaho received a few inches of rain in the week, and operators found wet conditions in Elmore and Owyhee Counties. Suitable fieldwork days were down to 4.2 in Idaho, as cold also slowed down production. Grain corn and alfalfa harvest has been mostly complete, and cattle are entering their winter range.
Average Precipitation and Temperature Variance
Full details of soil and crop conditions can be read in the official USDA report.
The 8 Biggest Washington State Snowstorms
5 of the Best Places To Hike During the Winter in Washington State
Here are 5 places to hike during the winter with truly gorgeous views in Washington State.
Gallery Credit: Rik Mikals
A to Z of Washington Winter Safety