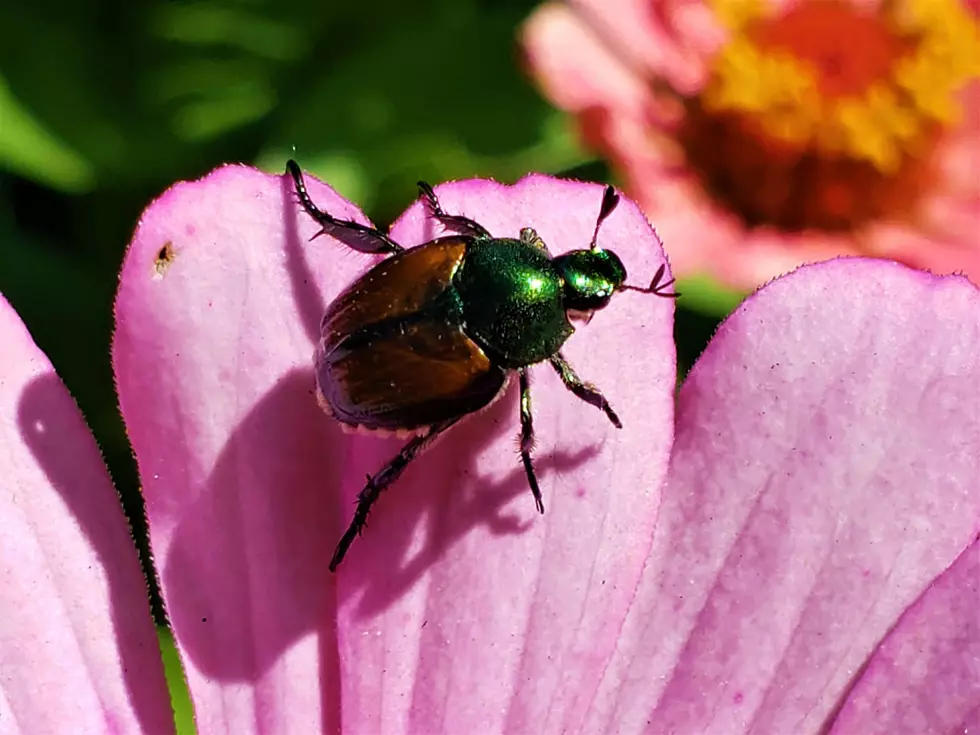 Beetle Survey Feedback for WA State Department of Ag
Photo: WSDA
The Japanese beetle made an appearance in Washington again this year and that prompts what comes next in the state eradication program.
The Washington State Department of Agriculture (WSDA) would like your feedback on our Japanese beetle eradication project. Please take a few minutes to answer this short survey. Your responses could help improve the program next year. Click here to take the survey.
The beetle was located in Benton, Franklin, and Yakima counties.
The season to capture the pest is over but that doesn't mean people can't help when the invasive bug appears again. The WSDA blog shares six ways to help including reporting a Japanese beetle sighting, place a trap of your own, treat your property, do not move plants if you are in a Japanese beetle quarantine area, keep yard waste and soil in the quarantine area, and spread the word not the beetle.
Source: Washington State Department of Agriculture
9 Fascinating Places in the US Similar to Washington State
Check out these nine incredible places in the US that offer scenery, climates, and activities similar to what you know and love in Washington State.
Gallery Credit: Rik Mikals