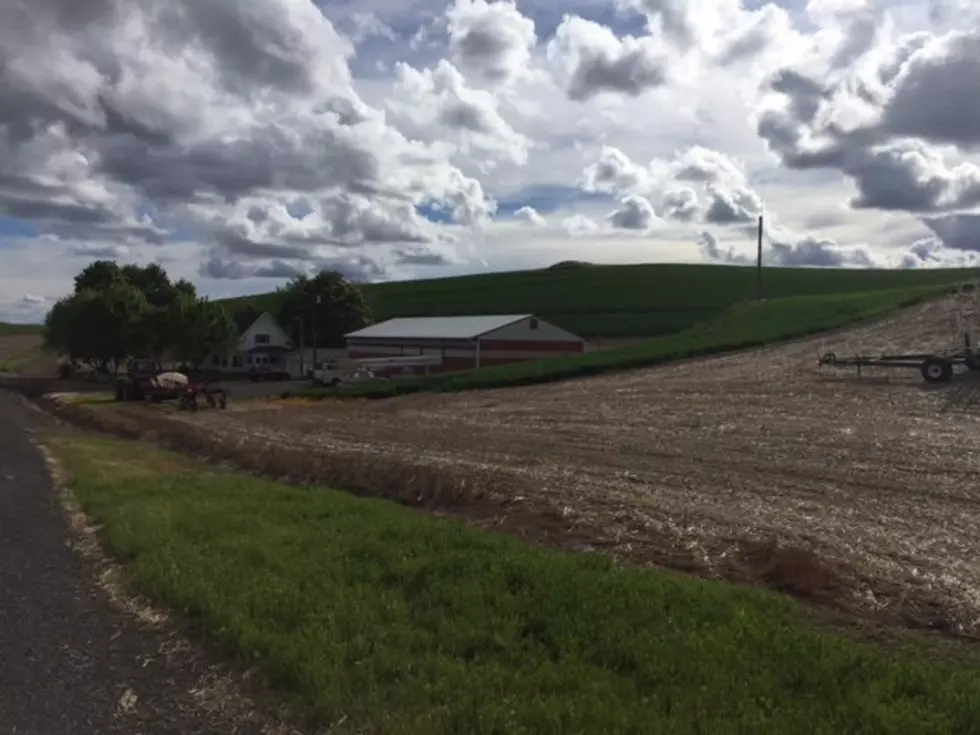 Wyden, Others, Call On Senate To Help Farmers In COVID-19 Relief Package
Last week, Oregon Senator Ron Wyden joined Kirsten Gillibrand, Cory Booker and Bernie Sanders, calling for direct relief for family farmers impacted by the ongoing pandemic. The four says small farmers nationwide have been hit hard by months of closed restaurants, schools and in some locations farmers markets.
In last week's letter to Senate leadership, they urged the Senate to include the Relief for America's Small Farmers Act in the next coronavirus response package, saying the comprehensive legislation would provide economic relief for small farmers suffering from financial losses due to reduced demand and supply chain disruptions.
Currently, farm bankruptcies are at an eight year high and family farmers are carrying historical high debt.
The Relief for America's Small Farmers Act, they say will support the nation's most vulnerable farmers by alleviating debt, keeping farms open, and fortifying the nation's food supply.
"Like other small businesses, family farmers in Oregon and nationwide are struggling to stay afloat during this challenging time. These small farms are the backbone of rural economies, supporting jobs that are desperately needed during this time of historically high unemployment," Wyden said. "Congress must step up and do more to help family farms weather this storm and keep rural communities strong."
"The CARES Act does not go far enough to sustain small farms through this difficult time; they need urgent and direct loan forgiveness so they can continue maintaining operations, paying their workers, and keeping food on Americans' tables," said Gillibrand. "This legislation will not only strengthen family farms but also bolster rural economies that have been devastated by this crisis. We must pass this legislation now so that we can keep small farmers in their homes and on their land. I will continue working with my colleagues to include the Relief for America's Small Farmers Act in an upcoming relief package to ensure our farmers are not left behind." 
"Family farmers are the backbone of our rural economy, but many small farms were left out of recent relief funding," said Sanders. "We need to ensure that any COVID-relief package going forward includes help for the small, diversified farmers who are feeding their local communities."
Family farms, the senators said, received minimal benefits through the SBA under the CARES Act and have struggled to access emergency federal farm aid allocated to USDA in the same coronavirus response package. Additional measures are needed to support small farms and keep them operating throughout the coronavirus pandemic and beyond. The Relief for America's Small Farmers Act would directly address this crisis by providing a one-time debt forgiveness of up to $250,000, across three types of USDA FSA loans: Direct Farm Operating, Direct Farm Ownership, and Emergency Loans.
Click Here to read the entire letter.
If you have a story idea for the Washington Ag Network, call (509) 547-1618, or e-mail gvaagen@cherrycreekmedia.com