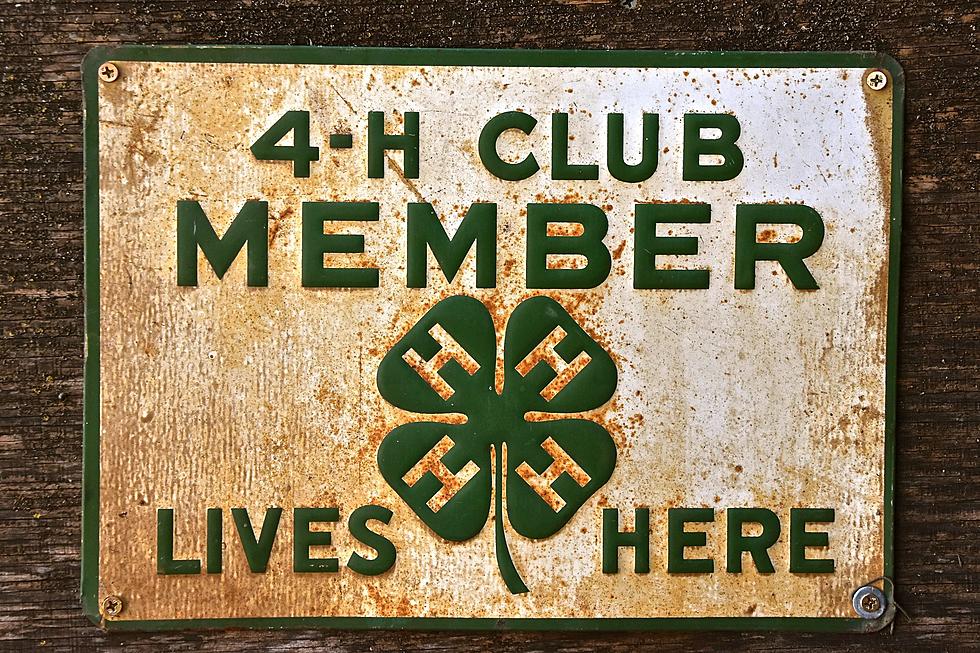 Washington Rep Celebrates National 4-H Week
Washington, D.C. – Eastern Washington
Congresswoman Cathy McMorris Rodgers
(WA-05) today joined her co-chairs of the Congressional 4-H Caucus in introducing a bipartisan resolution to designate the week of October 1 through October 7 as "National 4-H Week."
4-H
is the largest youth development organization in the nation, supporting nearly six million young people across the country. The organization provides experiences for young people to learn through hands-on projects in the important areas of health, science, agriculture, and civic engagement.
"As a young girl growing up in rural Eastern Washington, 4-H taught me some of the most important life and leadership skills that I lean on today," said Rodgers. "This program has inspired generations of unique and dynamic leaders from all walks of life. I'm proud to help lead this resolution to celebrate National 4-H Week and ensure that work continues to encourage young people across the country to be bold, shoot for the stars, and chase their dreams."
The resolution recognizes the important role of 4-H in youth development and education, and it encourages all citizens to recognize 4-H for the significant impact the organization and its members have in their local communities.
Cathy was joined in introducing this resolution by Representatives Glenn "GT" Thompson (PA-15), David Scott (GA-13), and Henry Cuellar (TX-28).
"The future of agriculture, science, and community leadership is bright thanks to organizations like 4-H," said Thompson. "Found in every corner of every state and in areas both rural and urban, 4-H educates and inspires students to become successful and proactive leaders. I am proud to introduce this bipartisan resolution to recognize their important work."
"Countless American youth have participated in 4-H and been rewarded with opportunities to develop leadership skills and further their education," said Scott. "Connecting our young people to one another by fostering bonds of friendship, engaging in the exchange of ideas that lead to better understanding of and engagement with our food systems, and equipping them with the skills they need to create positive change in their communities is what 4-H is all about. The legacy 4-H has achieved thus far and continues to promise for future members is one we should all be proud of, and I am honored to support this vital program in Congress with this resolution."
"4-H provides extraordinary opportunities for kids across the United States to develop critical life skills and empower themselves to become the next leaders in agriculture, healthy living, and citizenship," said Cuellar. "It is critical that we support our youth who are driven to develop the skills needed to succeed in a changing world. I will continue to support youth development programs in rural American communities. I would like to thank my fellow co-chairs of the Congressional 4-H Caucus, Representatives Thompson, Scott, and Rodgers, for being strong advocates for 4-H."
"This year's theme for National 4-H Week is 'I Love 4-H,' reminding us that every child has valuable strengths and real influence to improve the world around us," said Jill Bramble, President & CEO of National 4-H Council. "We are grateful to the Congressional 4-H Caucus for shining a light on the life-changing power of 4-H. This resolution raises national awareness for 4-H, attracting more adult mentors and the next generation of leaders."
A Winterization Checklist to Ready Your Home for the Cold
You can do the majority of these essential tasks on a weekend by yourself and most don't require a lot of money to complete. Not up to the task? Hire someone handy to do it all. Whatever you decide, they're important winterization steps for all homeowners and by following them your home will be ready for winter and your family more comfortable. And, you'll save a few bucks to boot.
Gallery Credit: Paul Drake