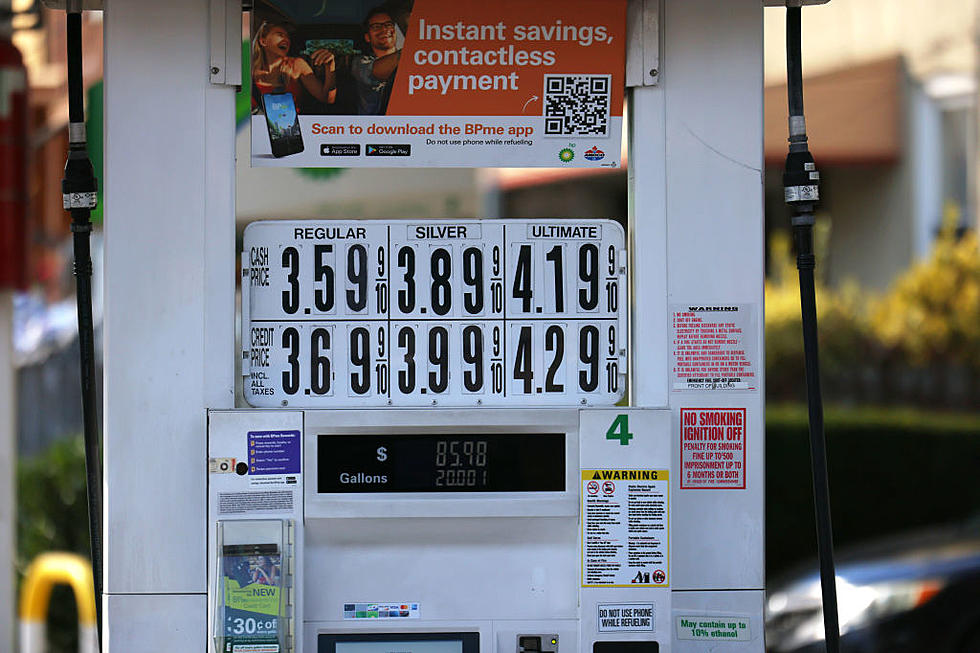 WA State Gas Prices Up Another $.12 From Last Week–AAA
Getty Images
According to data released by AAA, WA state gas prices are up from last week, as they continue to rise. They have risen for 13 straight weeks.
 WA average prices rise another $.12 cents
According to the AAA, and data from The Center Square, the average WA price for regular unleaded fuel went from $4.38-per-gallon last Tuesday, to $4.50 today (Tuesday April 18th).
AAA officials cited oil prices cresting $80 dollars a barrel, and when that happens, it creates instability and more volatile prices and increases. Our jumps were somewhat in line with the rest of the nation, which saw the national average for regular unleaded rise from $3.60 to $3.67 during this same period.
However, WA drivers are being pounded at the pump, consider this information from AA A and The Center Square:
"Washington's $4.50 per gallon is 83 cents higher than the national average of $3.67. It is also $1.34 per gallon above the nation's least expensive fuel cost of $3.16 per gallon, currently paid by Mississippi drivers."
Much of that reason is because of the cap-and-trade (carbon tax) that went into effect in WA state in January. The first auction of what is called 'carbon credits'  (pollution credts) was sold, and they sold at much higher prices than the state and Department of Ecology predicted.
According to data compiled by The Washington Policy Center, and since corroborated by other sources, this first round of carbon credit sales added at least $.39 cents to the price of a gallon of regular unleaded, and $.47 cents for a gallon of diesel.  If you subtract the $.39 cents, our average gas price this week would be about $4.11.
According to AAA, the highest prices in WA are in San Juan County, average price of $5.16, while Asotin County is the lowest at  $3.81.
Beware of These 50 Jobs That Might Vanish in the Next 50 Years