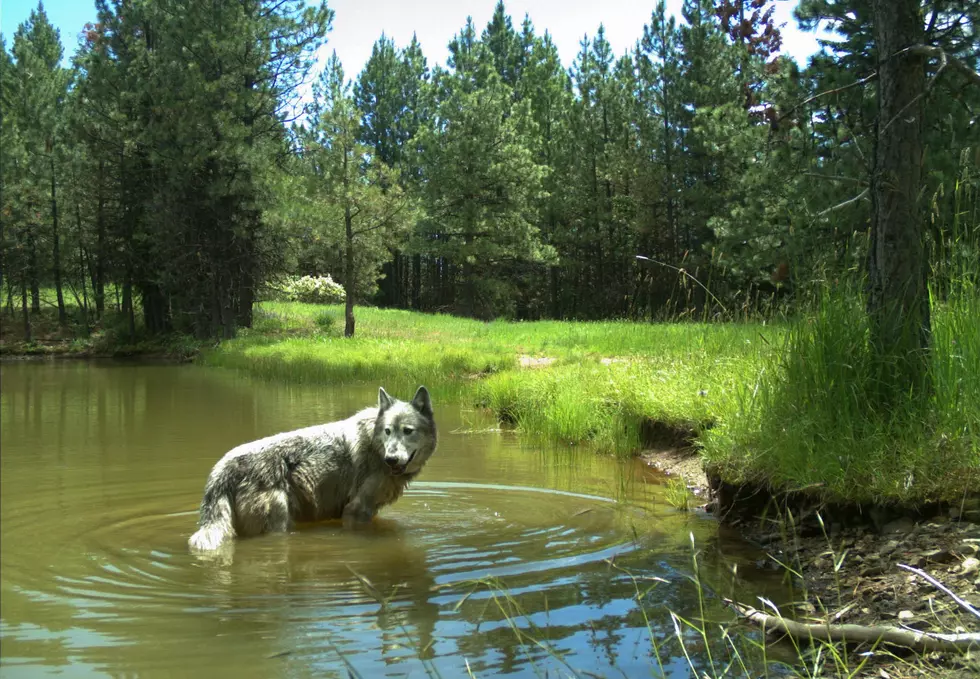 Horseshoe Pack Blamed For Weekend Depredation
Photo: ODFW
Northeast Oregon has been very active with wolf depredations and possible depredations throughout the month.
Oregon Department of Fish and Wildlife crews were call to the Meacham area of Umatilla County Friday, after a livestock producer found the carcass of a 600 pound, eight-month-old calf in a 4,000-acre private land pasture.  Investigators said the carcass was partially consumed.  It was estimated that the calf died less than 24 hours prior to the investigation.
ODFW said there were more than 60 pre-mortem bite scrapes measuring up to 3" long and 1/4" wide with underlying tissue trauma up to 3/4" deep on both hind legs above the hocks.  There were more than 30 additional pre-mortem bite scrapes on the elbows and flanks of the calf.  The severity, size, and locations of these wounds are consistent with injuries to calves attacked by wolves.
Last week's depredation has been  attributed to the Horseshoe Pack.  ODFW said this is the 5th confirmed depredation in Northeast Oregon this month, and the 2nd attributed to the Horeshoe Pack since September 2nd.
If you have a story idea for the PNW Ag Network, call (509) 547-1618, or e-mail glenn.vaagen@townsquaremedia.com