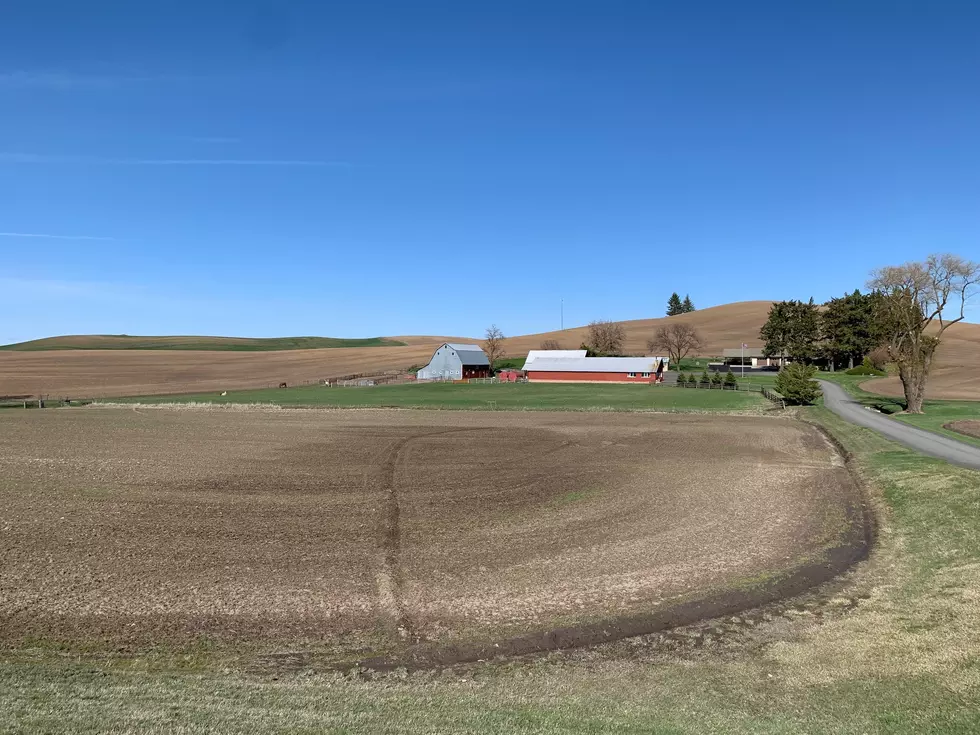 What Is Needed in the Farm Bill
2023 marks five years since the last Farm Bill was voted on and put into play so it is time to draw up a new bill. 
The Farm Bill covers more than farmers and food. Although commodities and nutrition are major portions of the law; conservation, research and extension, crop insurance, energy, rural development, even forestry all make up parts of the bill. Because there are lots of moving pieces to the farm policy, it can be difficult for lawmakers to get on the same page and make sure all aspects are covered.  
In the past, the Farm Bill has typically been a bipartisan piece of legislation, and with the help of commodity groups and agriculture lobbyists, most everyone involved gets at least a little of what they want to get it passed. 
What They All Want 
All commodity and livestock groups involved share some common interests in the Farm Bill. This includes trade, insurance, and research. 
The Market Access Promotion (MAP) and Foreign Market Development (FMD) are two of the big trade programs used by all the groups involved. MAP helps finance activities to market and promote U.S. agriculture commodities and products worldwide. 
"These programs have a proven track record of increasing the farm economy, creating jobs, and increasing the GDP," Brent Cheyne explained, wheat producer from Klamath Falls, OR, and current president of the National Association of Wheat Growers. "These programs have increased farm export revenue by $9.6 billion from 1977 to 2019." 
Top Commodities & Specialty Crops 
The Farm Bill funds the Federal Crop Insurance Corporation (FCIC) under the Risk Management Agency (RMA). This includes nearly all crops and some livestock insurance programs. The crop groups would like to maintain the crop insurance levels as this program helps farmers of all crops mitigate risk and avert crop disasters. 
"Nearly 37 million acres, or 78% of the country's total wheat acres were covered by some sort of crop insurance in 2022," Cheyne said. "We also look for ways to enhance the insurance with the volatility in the weather, markets, and everything we need all the help we can get." 
Specialty Crops, such as potatoes and apples for example, work closely together with wheat and other major crop groups to make sure these programs can help all farmers. These other crops are tied more closely together with the Specialty Crop Farm Bill Alliance.   
Jim Bair, president and CEO of the U.S. Apple Association, said the research aspect is huge for their group as there aren't as many extension and university programs working on issues in their industry. All these crop organizations work together to push for research funding to help combat disease issues, improve technology, and improve efficiency of inputs. 
Director of Governmental Affairs for the Washington State Potato Commission, Matt Harris, emphasized the importance of the dietary guidelines and Supplemental Nutrition Assistance Program (SNAP) for specialty crops as well. Programs like SNAP allow people to afford fresh and nutritious foods like fresh apples and potatoes because those specialty crops push for that help. 
Livestock 
The Livestock Indemnity Program and Livestock Disaster Feed programs are big needs for livestock producers. Conservation programs also play into the hands of ranchers with wide support of working farmlands, grassland, and other opportunities. 
 A potentially overlooked segment of the bill is livestock disease and foreign animal disease programs. The Farm Bill helps fund laboratories and vaccine banks to help prevent major disease outbreaks like Foot and Mouth Disease, African Swine Fever, and other diseases that can be detrimental to livestock production. 
For sheep and wool producers, programs in the Farm Bill have helped with wool marketing. 
"Wool has been in the Farm Bill for decades, similar to cotton," said Peter Orwick executive director of the American Sheep Industry Association. "The only risk management we have for sheep today is the marketing loan for wool. That gives an opportunity if you're not able to sell (wool) or sell at a price that you can accept, you can take a loan for a period of time so that you can have revenue until you can market your wool. Or, is traditionally the case, if there is a loan deficiency payment due, you can skip the loan process and go to the LDP. Last year we had 14,000 sheep operations that participated in that program. We are strongly encouraging renewal of that program." 
The problem Orwick points out is that program was involved in the 2002 Farm Bill so the payments are based on 20 year old markets that need updating. The price struggle also continues after the pandemic and a glut of wool waiting for customers to come back to the table for the product.  
Road Blocks 
Finances are the biggest blocker for lawmakers and the requests of lobbyists and agriculture producers. Funding specifically for MAP has been at $200 million and like many of the aspects to consider for the upcoming Farm Bill, an increase ask is going to be difficult. Harris said the Specialty Crop Farm Bill Alliance was asking Congress to increase the funding level to $400 million. He mentioned that some people might say that's a lot of money but when looking at the big picture of the Farm Bill, it is just a small portion. However, after the recent debt ceiling deal, increases to anything has very low chance. Most agriculture groups are asking to at least maintain what was available and implemented in the 2018 Farm Bill.  
The Ag Committees in both houses of Congress are working on drafting the new legislation. Now we wait to see if the new bill comes to fruition before the deadline, if an extension is made to patch producers through until a new piece is put together, or if the program will stop providing these essential policies in place. 
Sources: USDA, NAWG, U.S. Apple Association, WA State Potato Commission, ASI, PNW Ag Network
True or Fake: 11 Washington, Oregon, & California Strange Laws