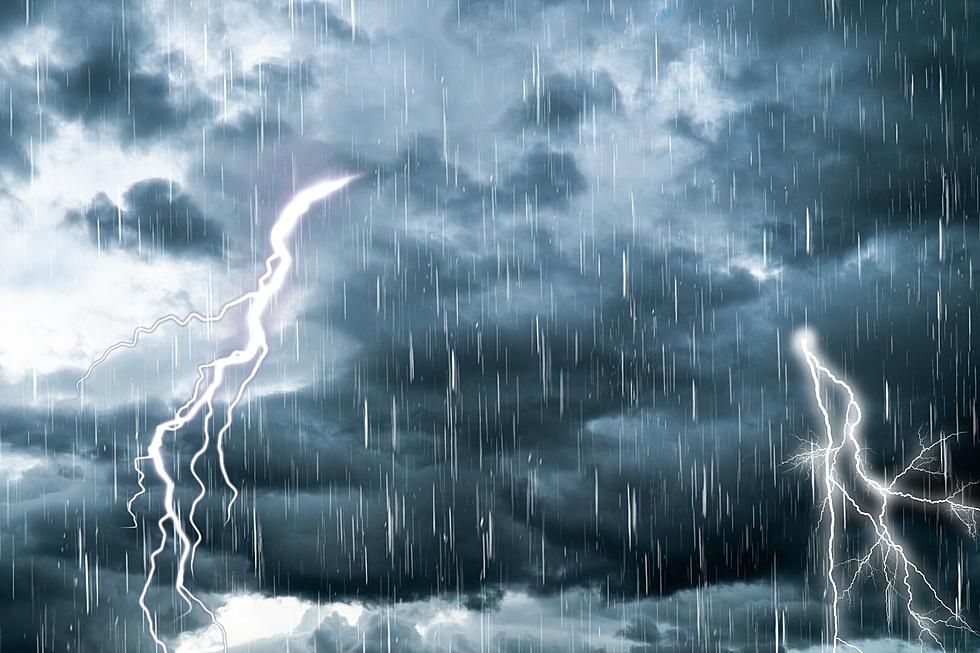 Spring Thunderstorm & Flash Flood Warnings Released for WA & OR
Canva-Getty
Us National Weather Service Issues Warning
Our first Spring storm is coming, and the National Weather Service is warning that it could hit us hard as early as this evening.
Us National Weather Service Warns of Lightning and Flash Floods
Today, the US National Weather Service issued a couple of warnings for the areas of both Oregon and Washington State. There is a large thunderstorm moving into the northwest that is producing strange, unpredictable, and widespread climate model predictions. The model shows small thunderstorms all over making it difficult to predict where the storms will actually form. The models do not show a widespread threat, but the Us National Weather Service warns that pockets could experience severe or even dangerous weather.
Warning of Flash Floods in Northern Oregon
The Us National Weather Service for Pendleton Oregon warns that these storms could bring a flash flood danger for higher mountain elevations all over Oregon. They are especially worried about places with a high snow pack and burn scars, or places that have recently been scared by forest fires. The warning is for today through 10 pm in all mountain regions of Oregon State.
Washington State Warns of Lightning and Strong Storms
The Us National Weather Service for Seattle issued a warning today for strong storms and lightning tonight. There could be brief but heavy downpours of rain, gusty winds, hail, and lightning. They remind you of the tip, "When thunder roars, go indoors! The Spokane area is not expecting strong storms, but is under a flood watch for the Kettle River near Ferry and the Stehekin River at Stehekin.
The Colors of Lightning You See in Washington Skies Mean...